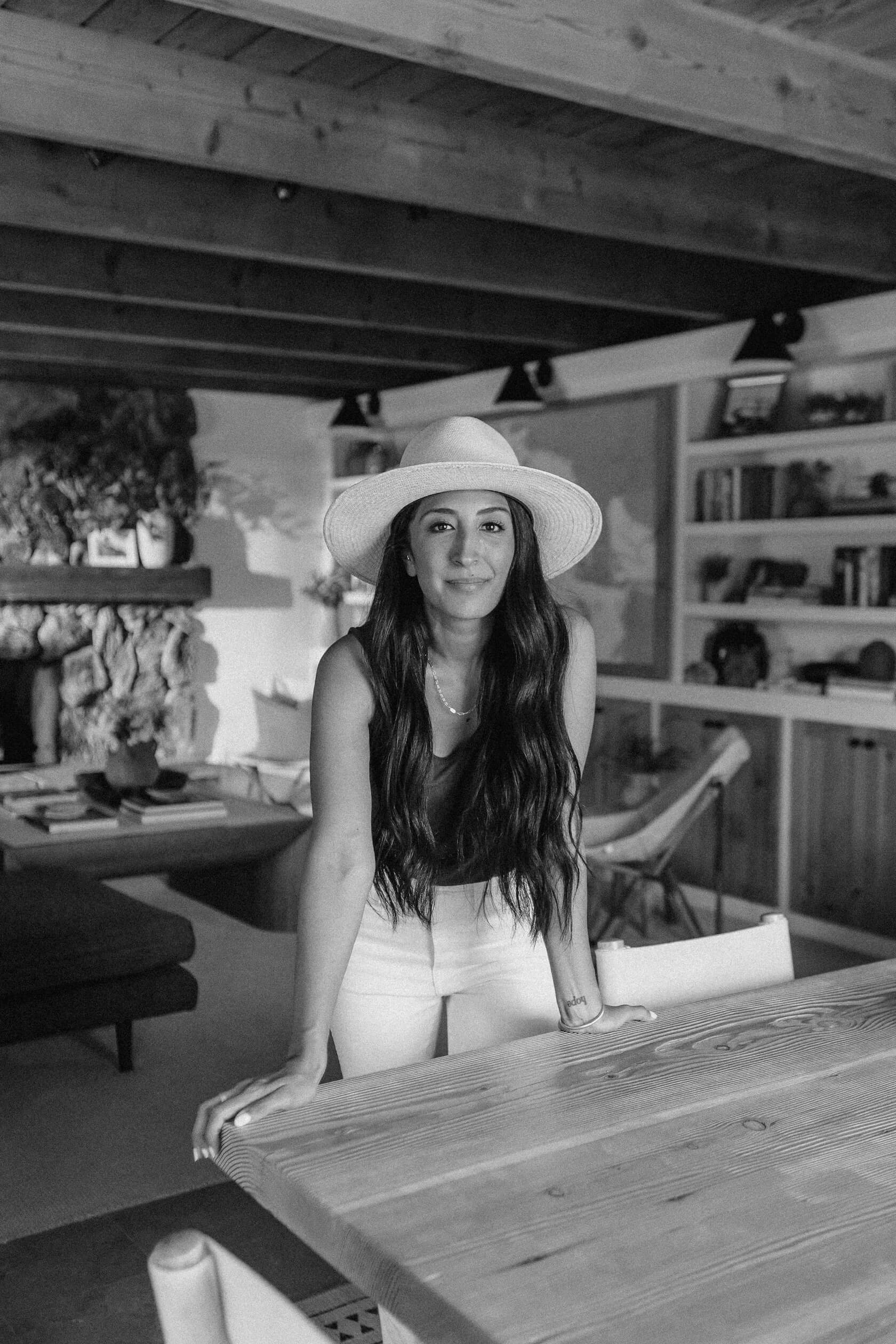 founder & designer
veronica valencia
An Interior Designer & Creative Director based out of Los Angeles & New York City, Veronica Valencia-Hughes brings her intuitive nature and collaborative heart to every project. With over 20 years of experience in the design world, a majority of those years have been running the behind-the-scenes design teams for over 600+ TV home renovation projects across the country, for networks spanning from HGTV, NETFLIX, ABC, NBC, FOX, CNBC & OWN.  In 2013 Veronica launched her design studio with her husband, Kristopher Hughes, aiming to create soulful homes that foster a sense of belonging, warmth, and conversation. With a focus on timeless traditions rather than passing trends, Veronica is renowned for her authentic and nostalgic interiors that are both livable and diverse.
As the former behind-the-scenes lead designer for HGTV & ABC's Extreme Makeover: Home Edition, Veronica learned very quickly the importance of capturing the story and emotion of home. As 10 Million around the globe tuned in, there wasn't a week that went by when we didn't cry right along with those families on that "Welcome Home". It was through EM:HE that she first mastered the craft of bringing dreams to life on a grand scale.
Balancing her time between the vibrant cities of Los Angeles and New York City, Veronica is constantly inspired by the unwavering love and support of her husband Kristopher and the pure joy that radiates from her children Hunter and River.
"Guided by my upbringing and the love I experience within my family, I am always seeking to redefine the concept of a "perfect" home. I truly believe beauty lies not in the flawless aesthetics, but in the imperfect, lived-in homes that embrace the laughter, tears, and shared experiences of those who dwell within."
Born with roots in both Mexican American and Native American heritage, I grew up in a home overflowing with love, family, and a rich history of cultural traditions. Every corner of my childhood home was adorned with cherished photographs, heirlooms, and echoes of my diverse heritage, each telling a story of its own. 
The rooms were filled with the laughter of family and friends, and our frequent gatherings were a celebration of joy and connection. It was during these childhood moments, with the passionate voices, and the aroma of homemade tamales and pumpkin bread lingering in the air, that I recognized the importance of rituals and ceremonies in a home. Now as a wife and mother, that sentiment could not be more true. These beautiful moments of tradition are what holds a family together. This is what instilled a deep sense of pride and belonging in me at such a young age. 
My mission is to always remind others that a home should be a living testament to the beautiful memories and moments that shape our lives—a haven where love, culture, and storytelling intertwine to create a tapestry of belonging.
Veronica Valencia-Hughes, Founder & Designer